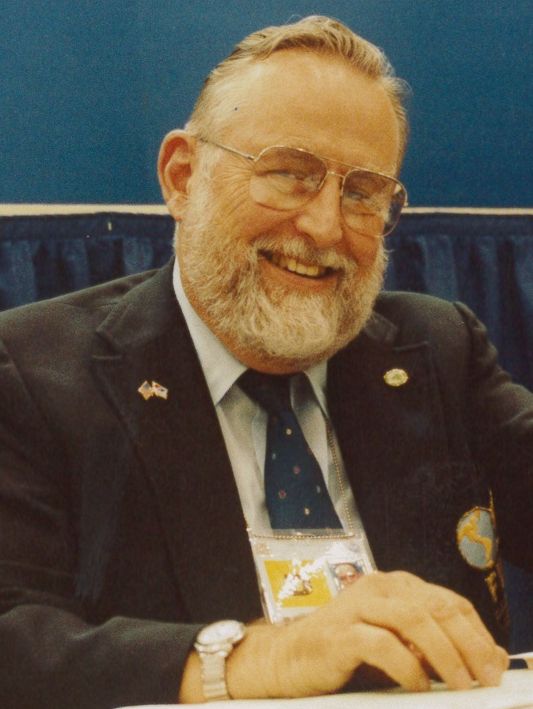 Bob Dellinger
When America's shrine to the sport of wrestling, the National Wrestling Hall of Fame, was finally dedicated in 1976 in Stillwater, Oklahoma, it was with the idea that the oldest sport in the world should have a permanent home for its culture and memorabilia.
One of the Hall of Fame's main attractions, the Paul K. Scott Museum of Wrestling History, houses a diverse collection of wrestling memorabilia covering the entire history of the oldest sport. From the green marble statue, The Wrestlers, that graces the main entrance to historical trophies and prizes from all levels of competition, the museum provides a unique perspective on the history of this uplifting sport.
Prior to his death in February 1999, Bob Dellinger, director of the Hall of Fame from 1976 to 1993, was working on a book about the history of the Hall of Fame and the history of the sport of wrestling. Some of his work is included here to add some of his unique insights into wrestling history.
With 27 years experience covering the sport as a writer, Dellinger was uniquely qualified to offer his insights on the history of the sport. He was named Wrestling Writer of the Year by Amateur Wrestling News from 1960-63 before withdrawing his name from further consideration. The annual award was and still is named for him. In 1994, Dellinger and his wife, Doris, published The Cowboys Ride Again, a comprehensive history of Wrestling at Oklahoma State University, through their publishing firm, Oklahoma Bylines, Inc.
In addition to writing about the sport, Dellinger, nicknamed The Authority by a fellow sportswriter, was also active with the United States Wrestling Federation, serving as assistant executive director along with work on publications, events, officials, state services and the Hall of Fame during more than 20 years of service with the organization. Dellinger also officiated at more than 300 regional, national and international wrestling events, most of them as chief of operations.
3 articles written by The Authority, Bob Dellinger:
Wrestling in the USA
The Changing of the Guard
The Oldest Sport