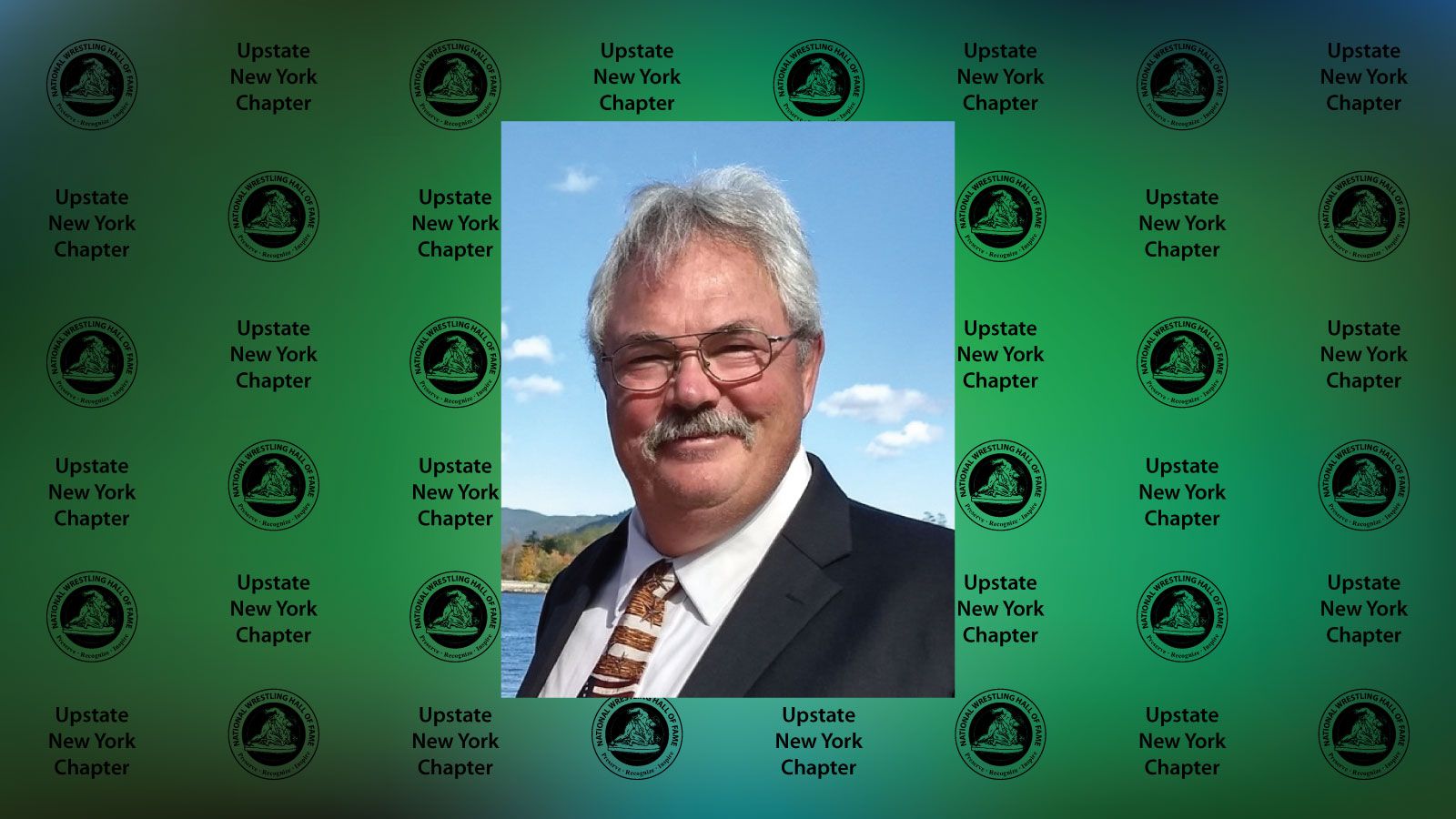 Official State Chapter of the National Wrestling Hall of Fame
---
2023 Honoree Tom Stanbro
Tom Stanbro comes from a wrestling family that includes two Upstate New York Chapter's Hall of Famers. His mother, Sonja, and father, Jack, were inducted into the Hall of Fame in 2005 for all their contributions to wrestling throughout their careers. Jack was the first president of the Chapter and was a leading coach in Sections XI and IV.
Tom started his wrestling career under the tutelage of his father at Johnson City and then proceeded to Oswego State where he was a two time All-American for Coach Jim Howard. His exemplary wrestling career resulted in Tom being inducted into the Oswego Athletic Hall of Fame in 2015.
Following graduation from Oswego, Stanbro was selected to be the head coach at Whitney Point Central where he played a large role in the development of some outstanding wrestlers including Kent Maslin, Chris Durdon and Steve Farr. In 1986 Tom moved on to Marathon Central School where he started a new program and developed Marathon as a respected Division II wrestling school in Section IV. At Marathon he served as the Class "D" chairperson for the section from 1992 to 1994. Stanbro later journeyed to Greene Central School where he worked as a junior varsity coach with Hall of Fame Coach, Tim Jenks. While at Greene, Coach Jenks and Stanbro built Greene into an annual powerhouse of wrestling. Coach Stanbro also dedicated his time to running a youth wrestling program, helping with the directing of different tournaments, and playing a role in various fund raising for the team. Greene Superintendent Timothy Calice stated, "I am not sure if any of us can teach and coach with the compassion and enthusiasm he brought to this district during his career. Tom was a 'go to person' during his time at Greene Central and willing to help anyone that needed him without hesitation." Tom's impact in the classroom and on the wrestling mats were immeasurable."
At Greene Coach Jenks and Stanbro were involved in the development of seven NYS champions and many New York state place winners. They also had 16 Section IV champions, eight Section IV Class Championship teams, and three Section IV team championships. What a tribute to both coaches for all their remarkable coaching prowess.
Our Mission: To honor the sport of wrestling by preserving its history, recognizing extraordinary individual achievements, and inspiring future generations