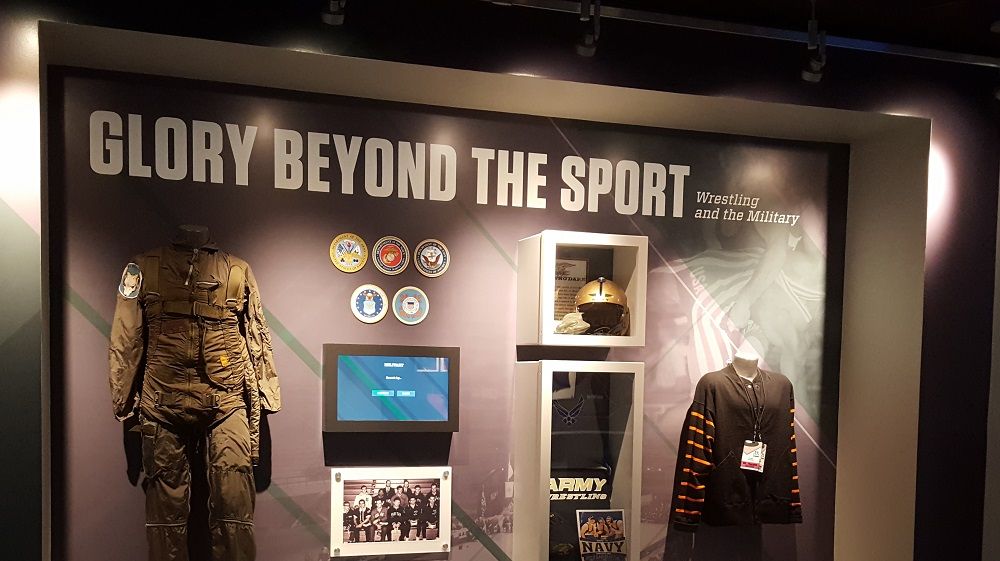 Thank You To Our Veterans
The National Wrestling Hall of Fame & Museum is grateful to our veterans.

On Veterans Day, we want to say thank you, and encourage you to thank them, for their service and for all that they have sacrificed.

The relationship between the Armed Forces and the sport of wrestling dates back thousands of years.

From the early days of mankind to the modern soldier, wrestling, also known as combative arms by the military, has been a big part of battle and modern-day training.

From President Theodore Roosevelt, who helped bring wrestling to the military academies; to David "Buddy" Arndt, who won NCAA championships before and after World War II; to Major General Kenneth C. Leuer, the father of the modern US Army Rangers; to Doug Zembiec, the "Lion of Fallujah," wrestling has influenced and helped our military; and Thomas R. Norris, who received the Congressional Medal of Honor as a Navy SEAL and later served as an FBI special agent for 20 years.

The National Wrestling Hall of Fame has 58 Distinguished Members, 15 Outstanding Americans, and three Medal of Courage recipients who have wrestled and served their country.

Our Board of Governors made it a priority in the renovation of the museum to include Glory Beyond the Sport - Wrestling and the Military which recognizes the contributions of wrestlers in the military.

The National Wrestling Hall of Fame produced Glory Beyond the Sport: Wrestling and the Military in 2009, a book that chronicled some of our nation's greatest military leaders who made their mark on mankind's oldest and greatest sport.

Our goal was to help readers understand the significant contributions that wrestlers have made in military endeavors.

Most importantly, it was an opportunity for the National Wrestling Hall of Fame to honor those wrestlers who have served the interests of this nation and fought for our freedom.

To all of our veterans, we say Thank You.
Mentioned in this article