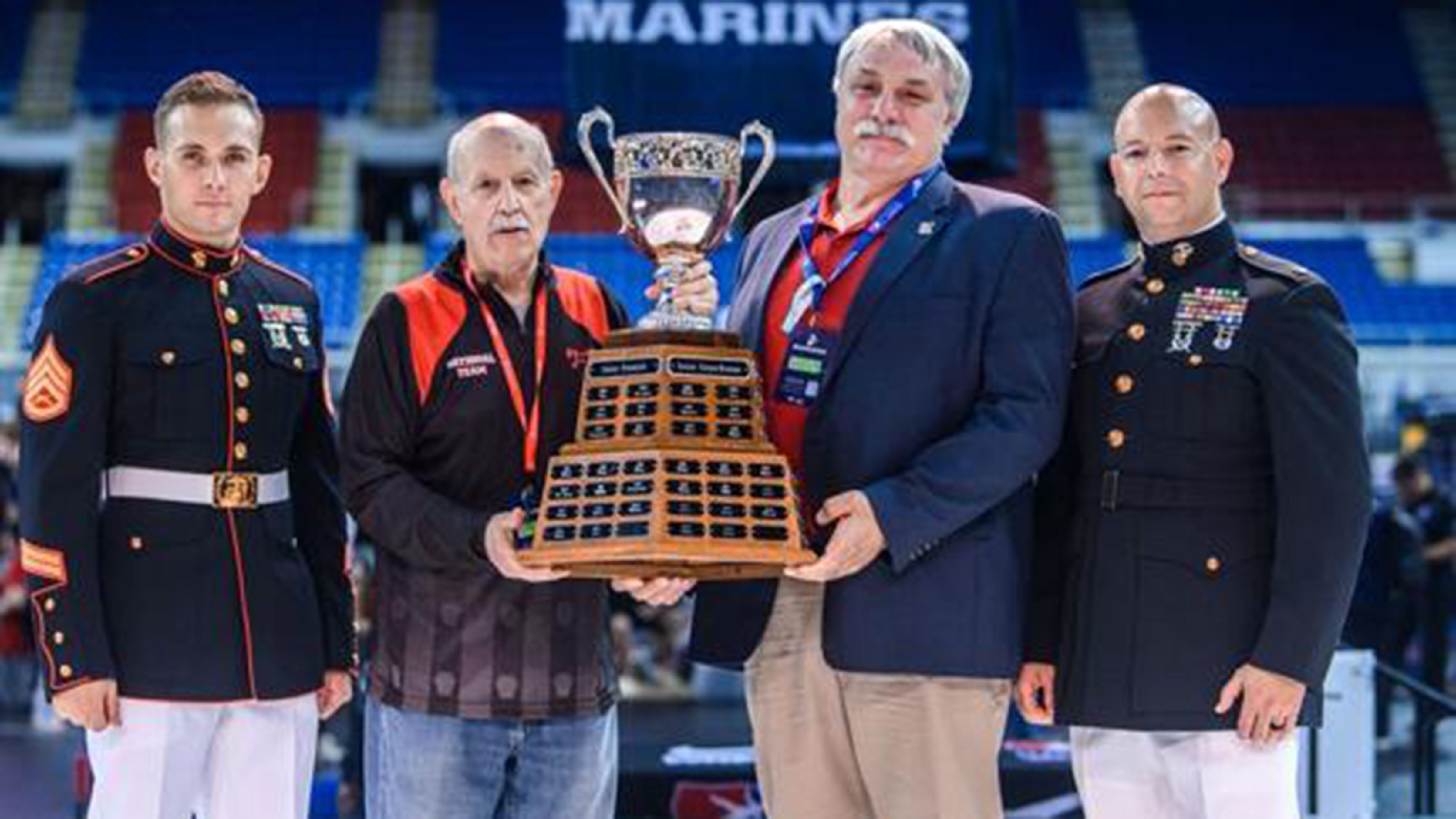 Official State Chapter of the National Wrestling Hall of Fame
---
Joe Stabilito Sr., Pennsylvania USA Wrestling State Chairman, Honored as USA Wrestling's State Chairperson of the Year for 2023
Joe Stabilito Sr., has been awarded the prestigious title of USA Wrestling's State Chairperson of the Year for 2023. His leadership and contributions in 3 key areas led to this recognition:
1. the outstanding competitive success of Team Pennsylvania at the National Duals and in Fargo;
2. his transformative leadership and structural changes to the PAUSA board;
3. the substantial increase in USA Wrestling memberships in the state.
He is the only PA State Chairperson to receive such an honor.
Competitive Success: Under his guidance, Team PA achieved unprecedented national success. The team clinched an impressive 7 different team national titles, including 4 in Tulsa, OK (14U Boys Freestyle & Greco, 14U Girls Freestyle & Greco) and 3 in Fargo, ND (PA's first ever 16U Girls Freestyle, PA's 5th straight 16U Boys Freestyle, and Junior Boys Freestyle. Moreover, PA produced eight individual champions at the 2023 US Marine Corps 16U and Junior Nationals in Fargo, marking a historic achievement for the state.
Leadership and Structural Changes: His vision and strategic restructuring revitalized the PA board of directors, adding diversity and enhancing efficiency. His leadership transformed PAUSA Wrestling into a professional organization, hiring its first full-time Executive Director in 2023, aligning Pennsylvania with leading states, ensuring workload is handled by a full-time employee, relieving the burden on volunteers.
Membership Increases: Joe's tenure as State Chairperson coincided with a remarkable surge in membership. Since taking office in 2018, the state's membership has soared from nearly 6,500 to well above 8,000 in 2023. 2024 projections indicate membership will surpass 9,000.
Stabilito's strategic initiatives have reinvigorated the Freestyle and Greco-Roman wrestling community in Pennsylvania, setting the stage for a promising future.
About Joe Stabilito Sr.: With 55 years of wrestling coaching, Stabilito is a stalwart in the Pennsylvania wrestling community. In addition to his role as the State Chairman of PAUSA Wrestling, he serves as Secretary on the Board of Directors for the PA Chapter of the National Wrestling Hall of Fame. He is a vital contributor to USA Wrestling as a member of the Folkstyle, the Junior Olympic Wrestling, and the State Chairperson Council Executive committees. He also serves as the USA Wrestling Chair for the Northeast Region. Joe still coaches at William Tennent High School, and is the Secretary of the PIAA District One Steering Committee.
We congratulate Joe Stabilito Sr. on this well-deserved accolade. His dedication, vision, and passion for wrestling have significantly impacted the sport in Pennsylvania, and his achievements will continue to inspire the wrestling community for years to come.
Submitted by
Jim Beach, Executive Director
Pennsylvania USA Wrestling
jimbeach.pausaw@gmail.com