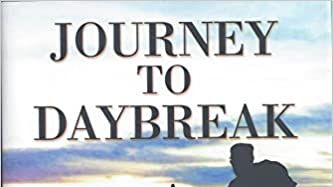 Official State Chapter of the National Wrestling Hall of Fame
---
Upstate New York honoree John Clark pens book "Journey to Daybreak"
The Chapter is pleased to report that John Clark, 2005 Chapter Hall of Famer and former St. Lawrence University Wrestling coach, has written an excellent book, "Journey to Daybreak". Coach Clark did a wonderful job of creating a book that describes his journey across Canada by bike, boat and on foot. Clark has intertwined his wrestling background into the book which provides many interesting insights into his journeys and life.
Wrestling great Russ Hellickson states the following about John's book, … "Let my friend John Clark's personal and challenging journey across Canada inspire you, his experience entertain you, and his insights touch you." Congratulations John!!!
Our Mission: To honor the sport of wrestling by preserving its history, recognizing extraordinary individual achievements, and inspiring future generations