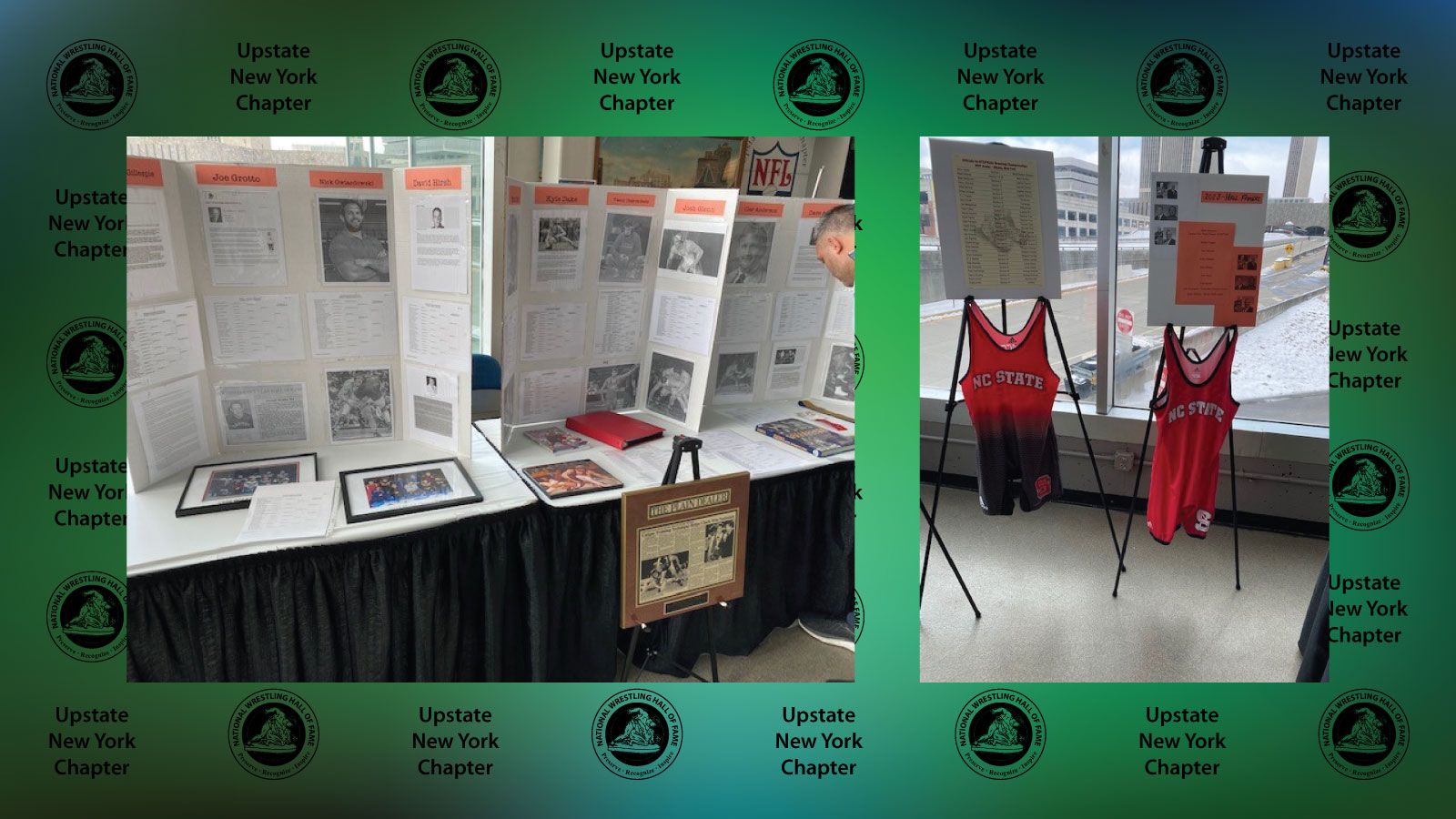 Official State Chapter of the National Wrestling Hall of Fame
---
Upstate New Chapter Focuses Exhibit at NY Boys' Championship on D1 NCAA Champions
During the New York State Boys' Championships, the Upstate New York Chapter presented an exhibit covering all the Division I NCAA National Champions who hailed from the upstate area.
The exhibit started back to Cornell's Frank Bettucci's championship in 1953 to the latest which has been the last three years run by Cornell's great, Yianni D. The display showed the championship brackets and a brief write up pertaining to the individuals. The champions included 15 wrestlers Frank Bettucci, Joe Grotto, Dave Auble, Keith Stearns, Ed and Lou Banach, Clar Anderson, Brad Penrith, Jeff Prescott, Dave Hirsch, Mitch Clark, Gregor Gillespie, Josh Glenn, Troy Nickerson, J P O'Connor, Kyle Dake, Nick Gwiazdowski and Yianni Diakomihalis.
The presentation certainly demonstrated the three main goals of the NWHOF, it recognized the excellence that exist in the upstate area, revealed a good deal of the history of upstate wrestling and certainly inspired many young wrestlers who stopped by to see the exhibits.
An interesting side bar is that one of this year's 2023 honorees, Kevin Gallagher from Minisink Valley, team won the Division I championships. The two singlets hanging were worn by Nick Gwiazdowski when he won his two titles at North Carolina State and the second picture provides an insight in what was being displayed.