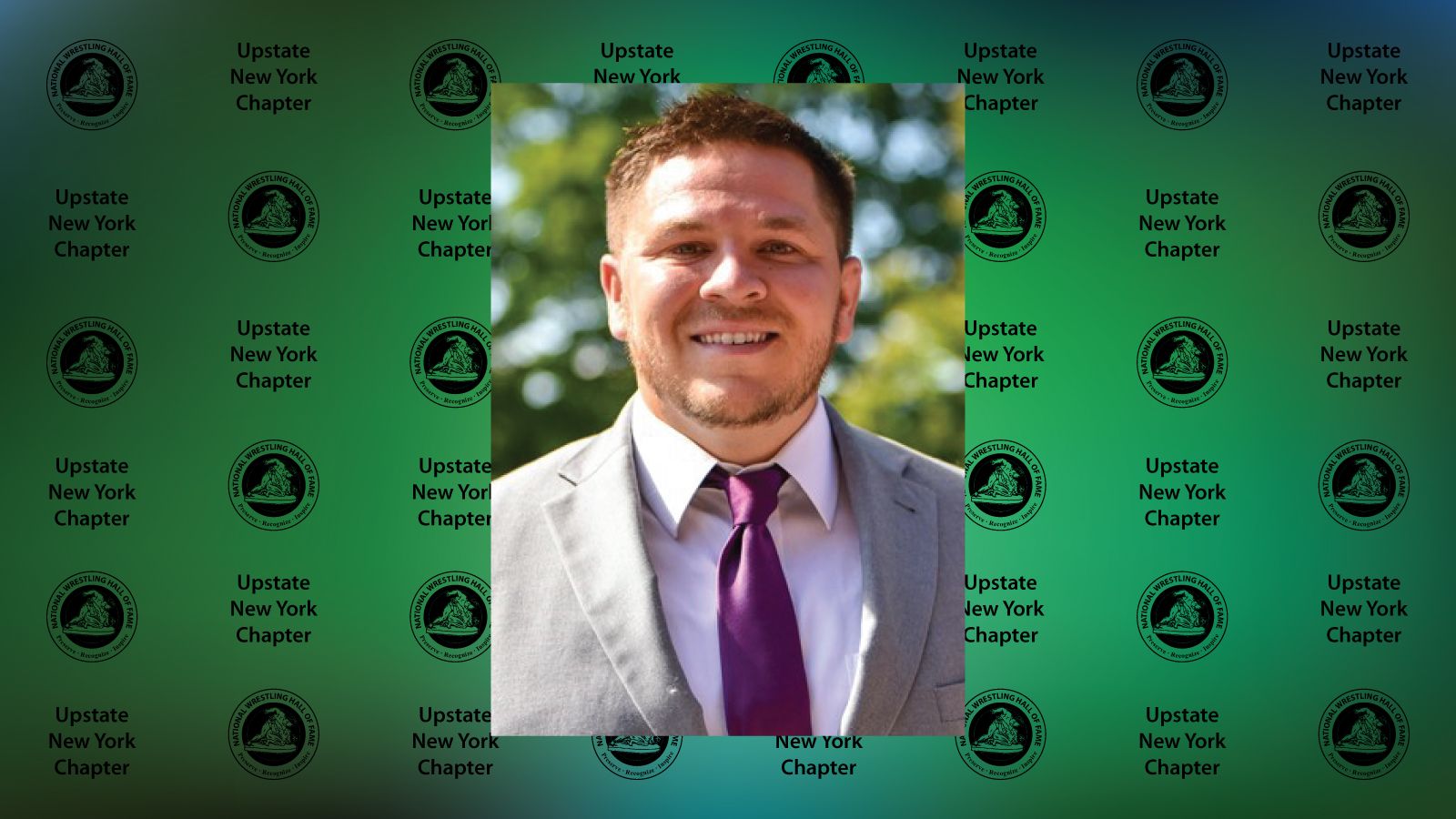 Official State Chapter of the National Wrestling Hall of Fame
---
Soaring Eagles Starts Mens and Womens Division III Wrestling Program
Elmira College has started new wrestling teams in both the Women and Men Division III college platform. Here is a little about the new coach and the challenges that he will face as he begins the building process at Elmira College.
Cody Griswold was named the first head coach of the new Elmira College women's wrestling team in March of 2020 and assumed head coaching duties for the men's wrestling program in June of 2021. Griswold will be tasked with building both the women's and men's wrestling program from the ground up, as the Soaring Eagles compete for the first time during the 2021-22 season.
A former Division III student-athlete and Connecticut high school state champion, Griswold will join the Soaring Eagles after spending five seasons as the head wrestling coach at Williamstown High School in Williamstown, Vermont. During his tenure, Griswold transformed Williamstown from a small club into a formidable varsity program sanctioned under the auspices of the Vermont Principals' Association.
Under Griswold's tutelage, Williamstown has finished among the top 11 teams in the state on three occasions, placing as high as ninth at the 2017 state championships. In total, nine Blue Devils have placed at the state tournament, and the team has represented Vermont at the New England Championships three times. Last season, one Blue Devil finished fifth at the state tournament and two more took sixth. In addition to the success the Williamstown boys have found over the past five seasons, Griswold has spent the last two winters coaching the program's first-ever female wrestler, who recently earned a podium finish at an all-girls tournament in Vermont.
Before mentoring the team at Williamstown, Griswold spent one season as an assistant coach at his alma mater, Norwich University, in Northfield, Vermont. Among his responsibilities with the Cadets were the implementation and coordination of their strength and conditioning program, organizing and executing practice plans, and assisting in the team's recruiting efforts.
Not only did Griswold spend his undergraduate years as a member of the Norwich wrestling team, he received a military-style education while enrolled in the Norwich University Corps of Cadets and Reserve Officers' Training Corps (ROTC). A 2014 graduate, Griswold received a Bachelor's of Science in Physical Education with a concentration in Coaching from NU.
During his prep career, Griswold was a dominant force on the mats in the Nutmeg State. A standout wrestler and three-time team captain at New Milford High School in New Milford, Connecticut, he posted a stellar four-year record of 144 wins with 38 losses. As a senior, he captured a Class L state title at 171 pounds. During his junior campaign, Griswold earned a runner-up finish in the 160-pound weight class, while his Green Wave team placed second in the Class LL bracket.