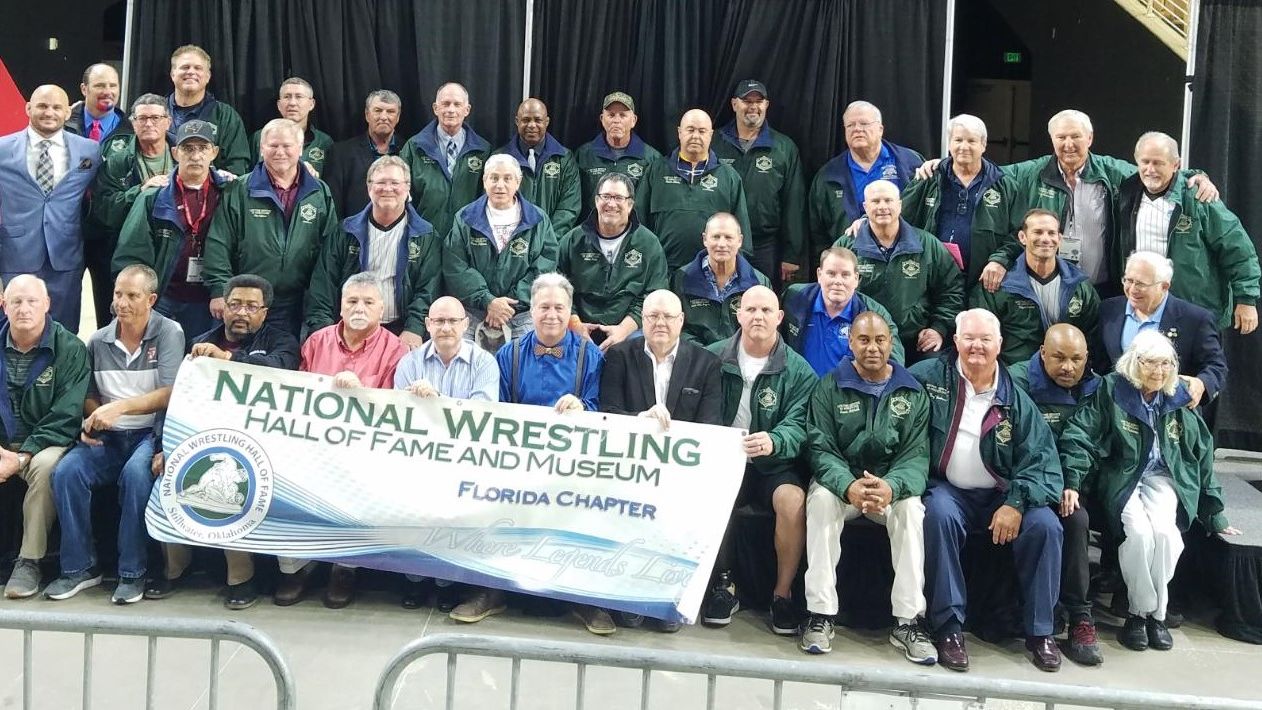 Official State Chapter of the National Wrestling Hall of Fame
---
Class of 2022 is Announced
Florida Announces Class of 2022
The Florida Chapter is pleased to announce the inductee class of 2022. Six members will receive the Lifetime Service Green Jacket and one will be recognized with the Outstanding American award. 149 halls of famers were eligible to vote in November with the results tabulated by our friends at the law firm of (Scott) Zappolo / Farwell.
The Class of 2022 inductees has been voted on by the members and the results are in. Congratulations to nominees and future inductees.
Please let us introduce you to the Class of 2022.
Congratulations to Kevin Pederson, recipient of the Florida Chapter's Outstanding American award. Kevin is a 1976 FHSAA state champion and West Point graduate and later featured in the ESPN's documentary "Pin Kings" and the Chuck Malkus novel, "Full Circle".
Coach Bryan Wilkes began as an accomplished Florida high school wrestler, was a member of the All Marine Team, 14 year assistant high school coach and 15 years head coach for the Palmetto Tigers, a program he started in 2005. John Lawton is a New Jersey native that has been officiating Florida wrestling at all levels for over 40 years. Humberto Reyna has assisted Homestead South Dade hall of famer Victor Balmaceda in 10 FHSAA state championships and 4 dual meet state championships. Dave Phillips has coached at Cape Coral Mariner for 26 years earning a team FHSAA state championship in 2007. Coach Mark Prince has been active in Pinellas County wrestling for 30 years and is currently coaching Clearwater Countryside. Jeff Levitetz has decades of service to USA Wrestling as a team leader and has elevated American wrestling on the national and world stages. The class of 2022 will be introduced March 5 at the FHSAA State Championships hosted at the Silver Spurs Arena. Honor's Weekend will take place August 26 - 27.