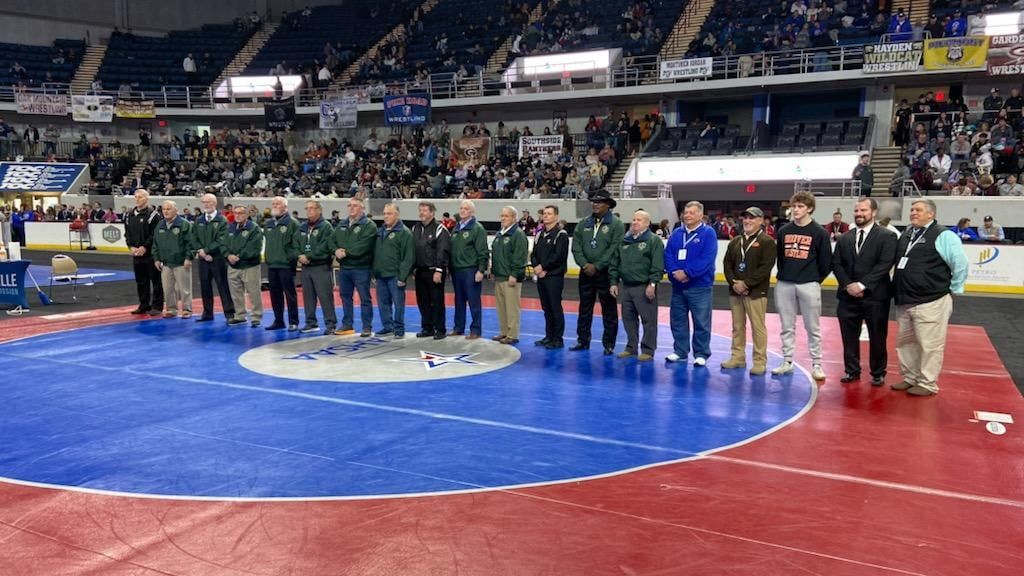 Official State Chapter of the National Wrestling Hall of Fame
---
Alabama Chapter Recognized at State Championships
Very special recognition for our Alabama Chapter of the National Wrestling Hall of Fame at the 2022 State Tournament.
The Hall of Fame was established in 2016. Everyone in the Hall of Fame has 20 or more years dedicated to the sport of wrestling.
Inductees in attendance:
Class of 2017 - Steve Gaydosh, Toney Pugh,
Class of 2018 - Steve Burrough, John Calvarese, Randy Haught, Dickey Wright,
Class of 2019 - Billy Hughes, Trent Miller, Michael Pruitt, Willie Staggs,
Class of 2020 - Jim Arrington, Rick Lumpkin, Jeff Saxon,
Class of 2021 - Hezzie Morgan, Ron Steube,
Class of 2022 Inductees - Jim Canner, Joe Dasaro, Norman Latona, and Mike Swinson (not in attendance). 2022 Inductee, Ed Franks was represented by his grandson, Cooper Darty, and former wrestler, Tripp Otis.
The class of 2022 induction ceremony will be held on May 15, 2022.
To attend go to www.al-nwhof.ticketleap.com
Our Mission: To honor the sport of wrestling by preserving its history, recognizing extraordinary individual achievements, and inspiring future generations