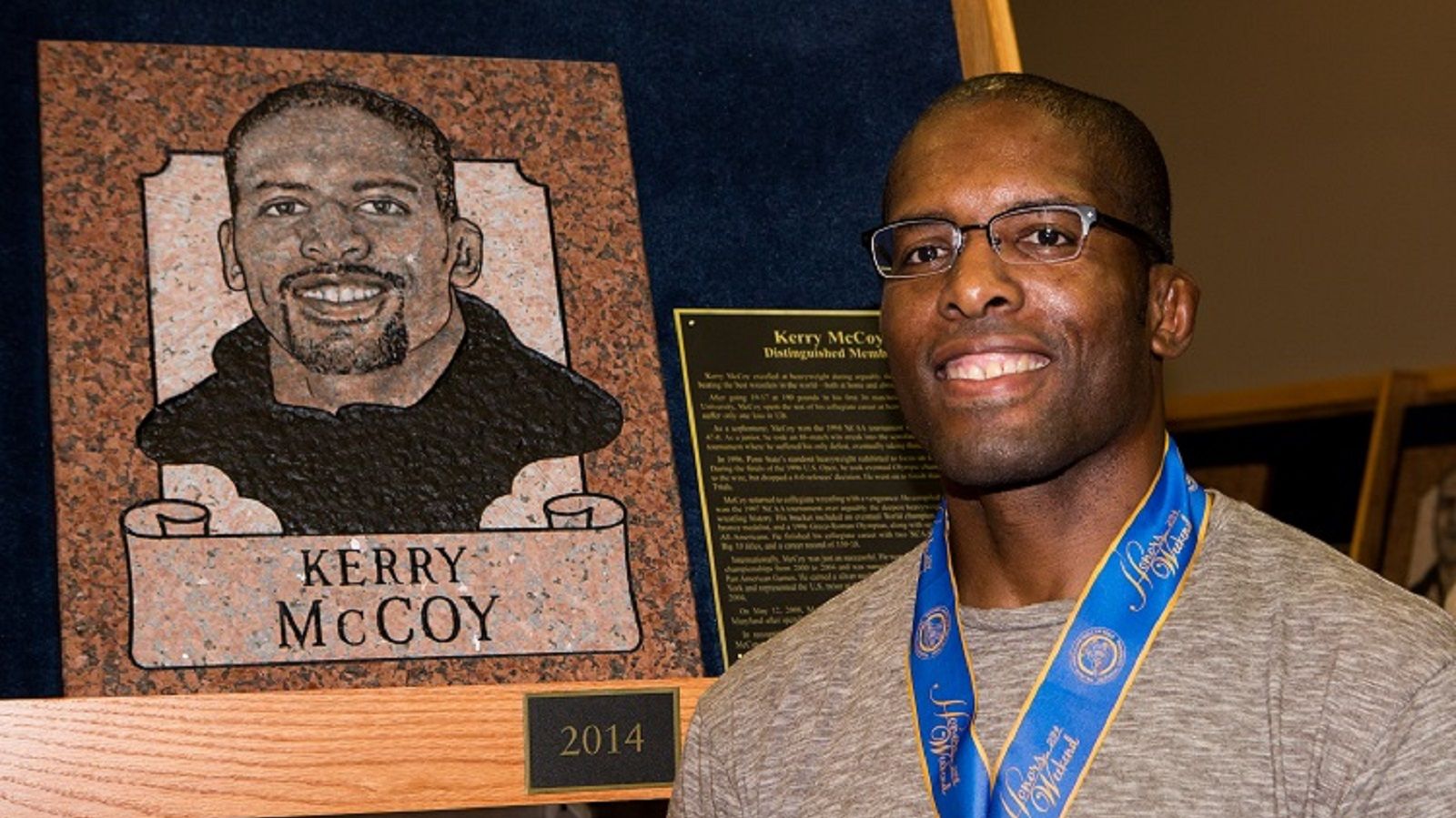 Distinguished Member Kerry McCoy Takes Over Lehigh Valley Wrestling Club
By Tom Housenick
The Morning Call
National Wrestling Hall of Fame Distinguished Member Kerry McCoy is taking over as head coach and executive director of the Lehigh Valley Wrestling Club, according to an announcement Wednesday from Travis Doto and Michael J. Caruso, chairmen of the LVWC Board of Directors and a Distinguished Member of the Hall of Fame.

The two-time national champion for Penn State succeeds Jeff Buxton, who received the Lifetime Service to Wrestling award from the Hall of Fame's New Jersey Chapter in 2018, effective Oct. 1.

McCoy will oversee all club operations and activities, Freestyle and Folkstyle wrestling clinics for males and females within 50 miles of Bethlehem, plus recruitment and training of world class resident-athletes.
The 1997 PSU graduate was inducted into the Hall of Fame in 2014 and was also recognized as a Penn State Distinguished Alumnus in 2018.
At Penn State, McCoy became one of America's best-ever college heavyweights. His three-year record of 131-1 included 88 consecutive wins), three Big Ten titles, two national titles, a third-place finish and the 1997 Dan Hodge Trophy, awarded each year to the nation's best collegian. Kerry's final college bout was a win over 1999 World Freestyle champion Stephen Neal.
McCoy was a Junior World champion in 1992 at 194 pounds, a World Silver medalist in 2003 at 264 plus two fourths at 286 in 1998 and 2001. The two-time Olympian was fifth at the 2000 Olympics and seventh in 2004. He won five consecutive U.S. National Opens from 2000-2004, was a nine-time member of U.S. National Teams and was named Outstanding Wrestler after winning Pan-American Games gold in 2003.