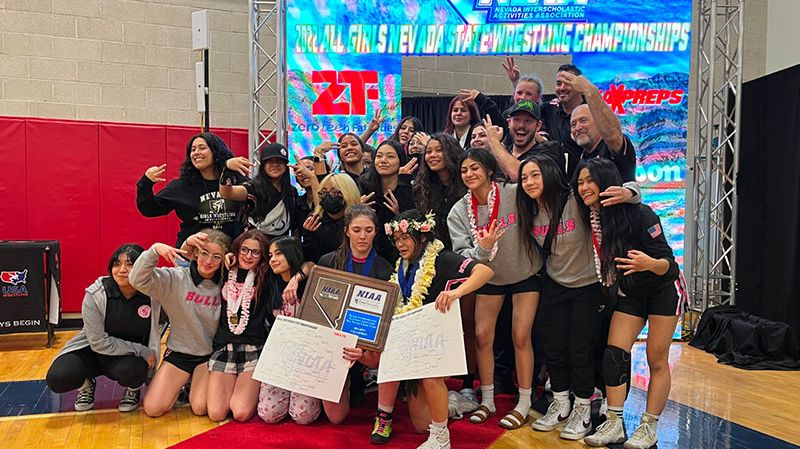 Committee Requests Assistance To Rank Top Girls High School Teams
Wrestling is both an individual sport and a team sport.

The committee which selects the National Girls High School Rankings for individual athletes would also like to identify and recognize the best girls high school teams in the nation.
Comprised of members from the National Wrestling Hall of Fame, USA Wrestling and FloWrestling, the committee has selected a national high school team ranking at the end of the season the last few years.
Their goal is to have more frequent girls high school team rankings, beginning in late December or early January.
If you believe that your team, or a team from your state, deserves to be ranked, please send the following information to girlsrankings@usawrestling.org:
1. Contact information for the head coach of the girls team at that school
2. The team's projected starting lineup, with result information on the expected starters and their year in school (senior, junior, sophomore, freshman, etc.)
3. The team's schedule for the year
4. Any other supporting data which can assist in the evaluation process
5. A list of the best in-season girls high school wrestling tournaments in your area

At the end of last season, the committee selected the Top 30 high school teams and 15 honorable mention teams.
2022 Top 10 Girls High School Team Rankings
1. Wyoming Seminary (Pennsylvania)
2. Toppenish High School (Washington)
3. SLAM Academy (Nevada)
4. Marina High School (California)
5. Waverly-Shell Rock High School (Iowa)
6. Allen High School (Texas)
7. Lebanon High School (Missouri)
8. Amarillo Caprock High School (Texas)
9. Moanalua High School (Hawaii)
10. Orlando Freedom High School (Florida)
This is a new season!
Should your team be ranked this year?

Rankings will include public and private schools at the high school level from all states, including states with official girls state championship events as well as those with unofficial girls state championships.

Send any information on talented high school girls wrestling teams via email to girlsrankings@usawrestling.org