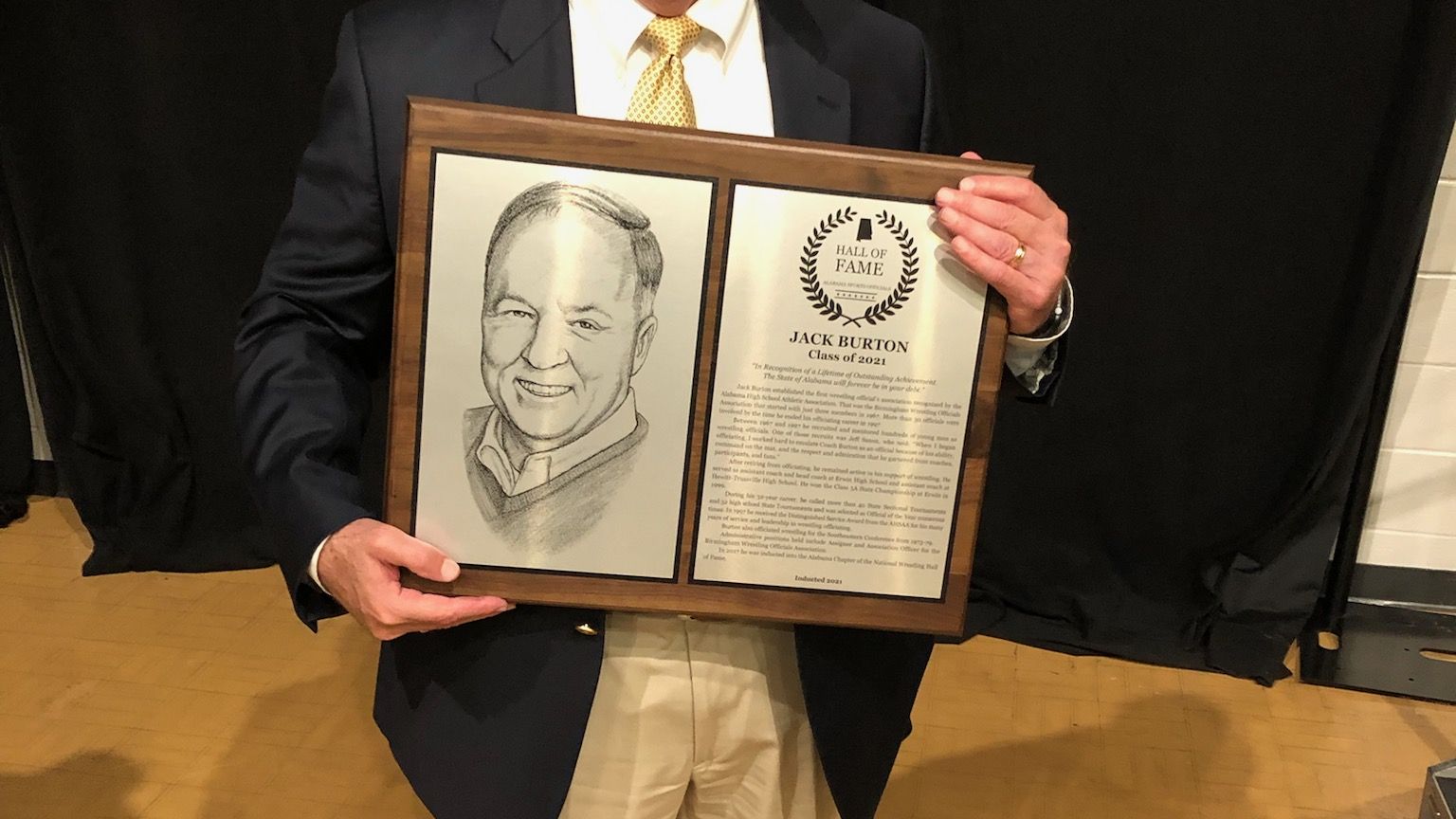 Coach Burton Honored by Alabama Sports Officials Hall of Fame
Congratulations to Coach Jack Burton who was inducted into the Alabama Sports Officials Hall of Fame this past Saturday evening. Jack started his journey in wrestling at Birmingham's West End High School in the mid 60's. He also began officiating then as well.
Jack coached at Erwin and Hewitt-Trussville High Schools, winning a state championship while Erwin's coach in the 90's. He has given the majority of his adult life to our great sport, officiating, coaching, mentoring young coaches, providing opportunities for all young wrestlers to better themselves through local, regional, and national level camps and clinics, and being an ambassador for wrestling wherever he goes. Coach Burton is also a member of the National Wrestling Hall of Fame Alabama Chapter.