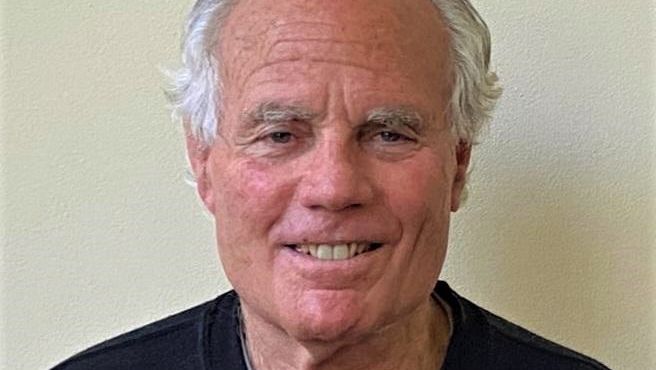 California's Bill Grant Named Dellinger Award Winner
By Al Fontes
Co-Editor
The California Wrestler
Bill Grant has been the voice of California wrestling for nearly 50 years. Bill's wrestling roots date back to the early 1960s when he was first introduced to the sport at Cubberley High School in Palo Alto, California. He continued his academic and athletic career at Foothill College and San Francisco State, earning a Bachelors degree in Physical Education and credentials at the University of California, Berkeley and Chapman University. On the mat, Bill won a Far Western Conference title and earned two trips to the NCAA Division II Championships. He then capped his mat career with an individual title at the Western Regionals in Greco-Roman and competed at the U.S. National Championships.

Total dedication and commitment are a few words that describes Bill's lifetime passion for the sport of wrestling. With over four decades of teaching and coaching to his credit, Bill's accomplishments both as a coach and promoter of wrestling in California is very impressive and second to none. Arguably the toughest high school state tournament in the nation to win or place in the top 8, Bill accomplished a feat that today has not been repeated by any other coach in the Oakland City Section by leading his 1976 team to a top five finish (4th Place) at the California State Championships (California is a single class tournament with over 800 programs). Bill also coached at Pacifica, Roseburg (Oregon), Monterey, and Pacific Grove High Schools, producing numerous league, sectional, and state medalists.

In the promotional world, Bill founded the California Wrestler Newsletter in 1974 and for several decades he promoted the Golden State to levels not experienced prior or to this day. This included being a contributing writer for several of the nation's wrestling publications, as well as being the lead writer for the annual CIF State Championship previews for over two decades. Moreover, Bill committed a great deal of his tenure directing the Monterey Clinic of Champions, which for 41 years featured the top wrestlers and coaches from around the nation and world. To name a few, Dan Gable, John Smith, Jordan Burroughs, Cael Sanderson, and the Beloglazov brothers, Sergie and Anatoly, were clinicians at this prestigious clinic.
According to Bill, "I promoted wrestling for the love of the sport. I really enjoyed every minute giving back to a sport that did so much for me…It was always fun!"

Bill's extensive contributions did not stop at coaching, writing, or promoting. He was also an active member of several wrestling committees and advisory boards. They include being the President of the California High School Wrestling Association, executive wrestling committees at the section and state levels, and board member with the California Wrestling Hall-of-Fame for well over a decade. For his hard work and dedication to wrestling, Bill was inducted into the California Wrestling Hall-of-Fame in 2004 and in 2015 was also inducted into the California Chapter of the National Hall-of-Fame.

There are not enough words to describe Bill's passion for the sport of wrestling. In conclusion, his passion and total commitment for the betterment of wrestling has made a significant difference and impacted many.
Mentioned in this article
Our Mission: To honor the sport of wrestling by preserving its history, recognizing extraordinary individual achievements, and inspiring future generations