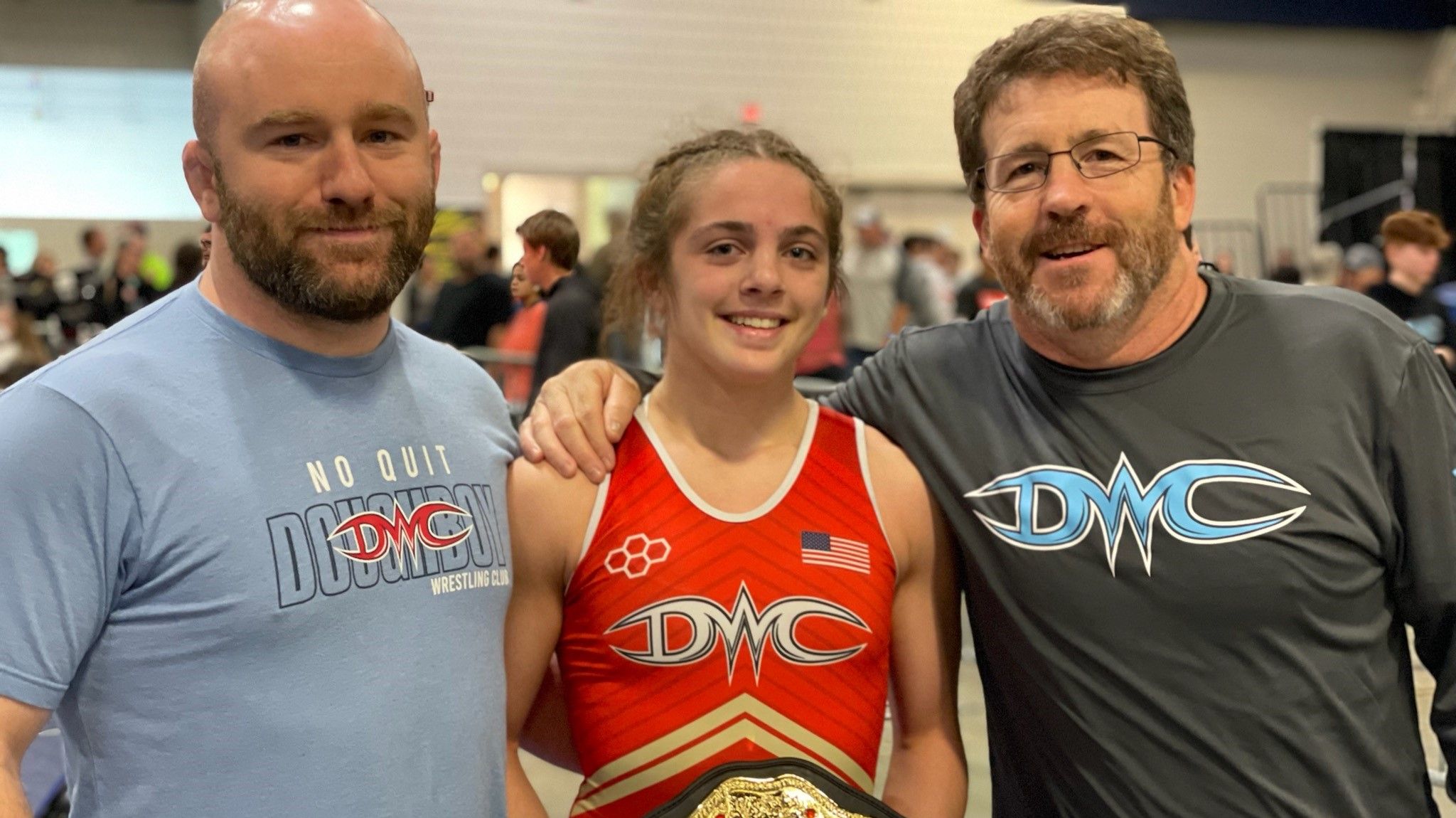 Official State Chapter of the National Wrestling Hall of Fame
---
Massachusetts wrestlers fared well at Super32!
On the girls' side, the Doughgirls wrestling club brough 10 girls from Massachusetts and New Hampshire to compete. Jaclyn Dehney, Central Catholic, continued her dominance pinning her way to a national title. Dehney is the first wrestler from the area to win back to back Super32 titles. Daniella Nugent, Philips Academy – Andover, took 4th at 123. Nugent went 5-2 defeating three ranked wrestlers with her only losses to the 2nd seed, Alexis Janiak. Tayla Tildsley, Shawsheen Tech, wrestled well and just missed placing with a loss in the blood round.
On the boys side, Julian Rios had a strong performance amassing a 4-2 record to take 5th in Middle School 90 pound division. Mark Botello went 5-2 at High School 138 losing in the consi quarters of a massive 256 person bracket. Isaac Paulino followed up a strong Fargo outing with a 4-2 record at High School 113.
Also, congratulations to our friends to the north in New Hampshire who had a Champion in the girls division, Skylar Hattendorf (Girls 139), and 4th place finisher, Jude Correa (High School 182).