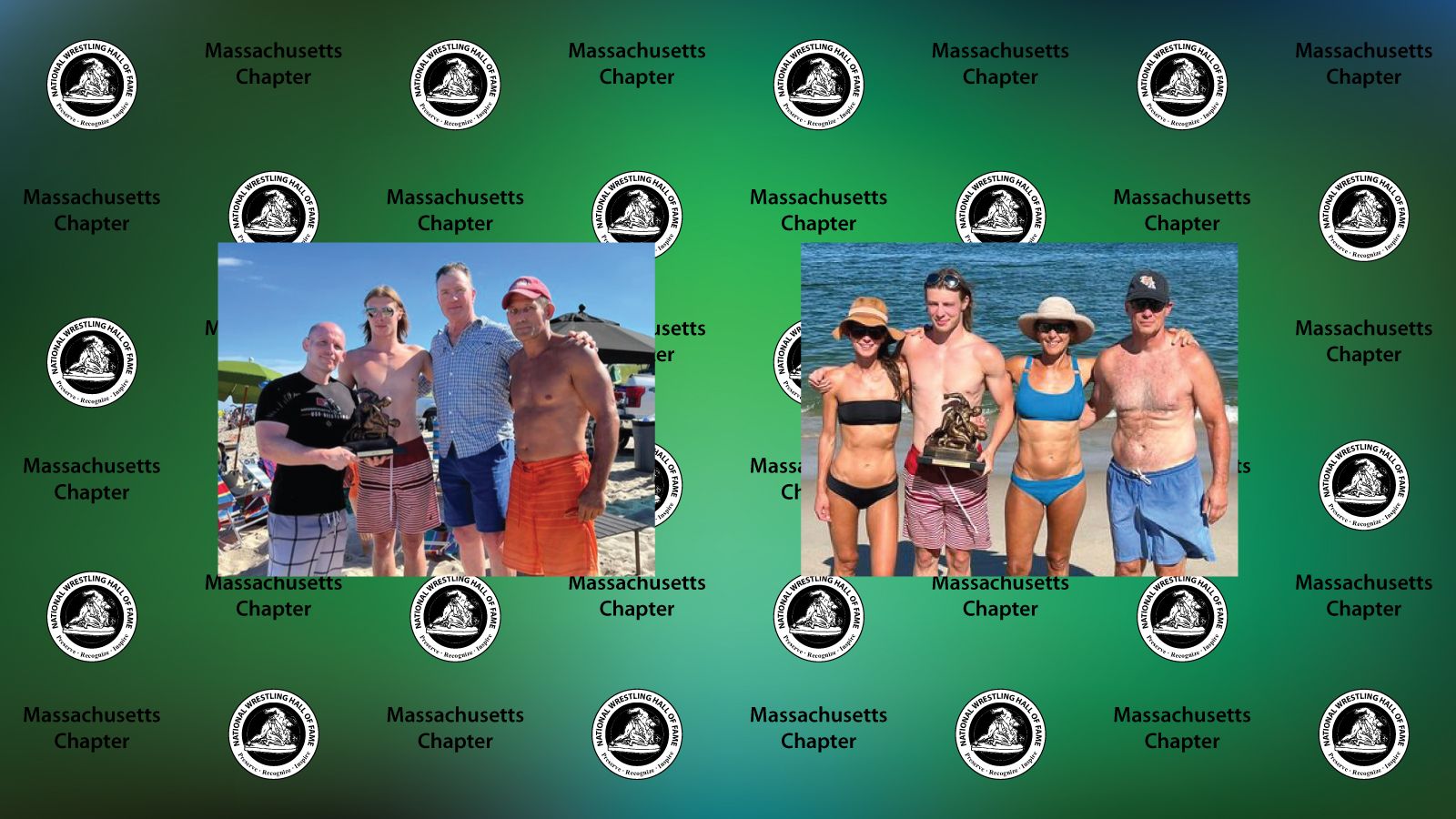 Official State Chapter of the National Wrestling Hall of Fame
---
2021 Peckham Scholarship recipient, Ethan Wilson, Presented Award
On Saturday, July 30th, we were finally able to present Ethan Wilson (Thayer Academy) with his 2021 Peckham Scholarship award at the Wilson Family cookout in front of many Hall of Famers, respected members of our wrestling community, family and friends.
Usually we present the Peckham Scholarship award to recipients at our Hall of Fame Banquet at Gillette Stadium. However, Ethan was competing in a wrestling tournament with WPI Wrestling in Pennsylvania that day in November.
Vice President of Promotions Matt Quimby, Hall of Famer Colin Kilrain and Champions Building Champions coach/former Thayer Academy coach Brian Conrad spoke about Coach Peckham, Ethan and the meaning of this award before presenting Ethan with his trophy.
Congratulations once again, Ethan!
Read more about the Peckham Scholarship award HERE.
Our Mission: To honor the sport of wrestling by preserving its history, recognizing extraordinary individual achievements, and inspiring future generations