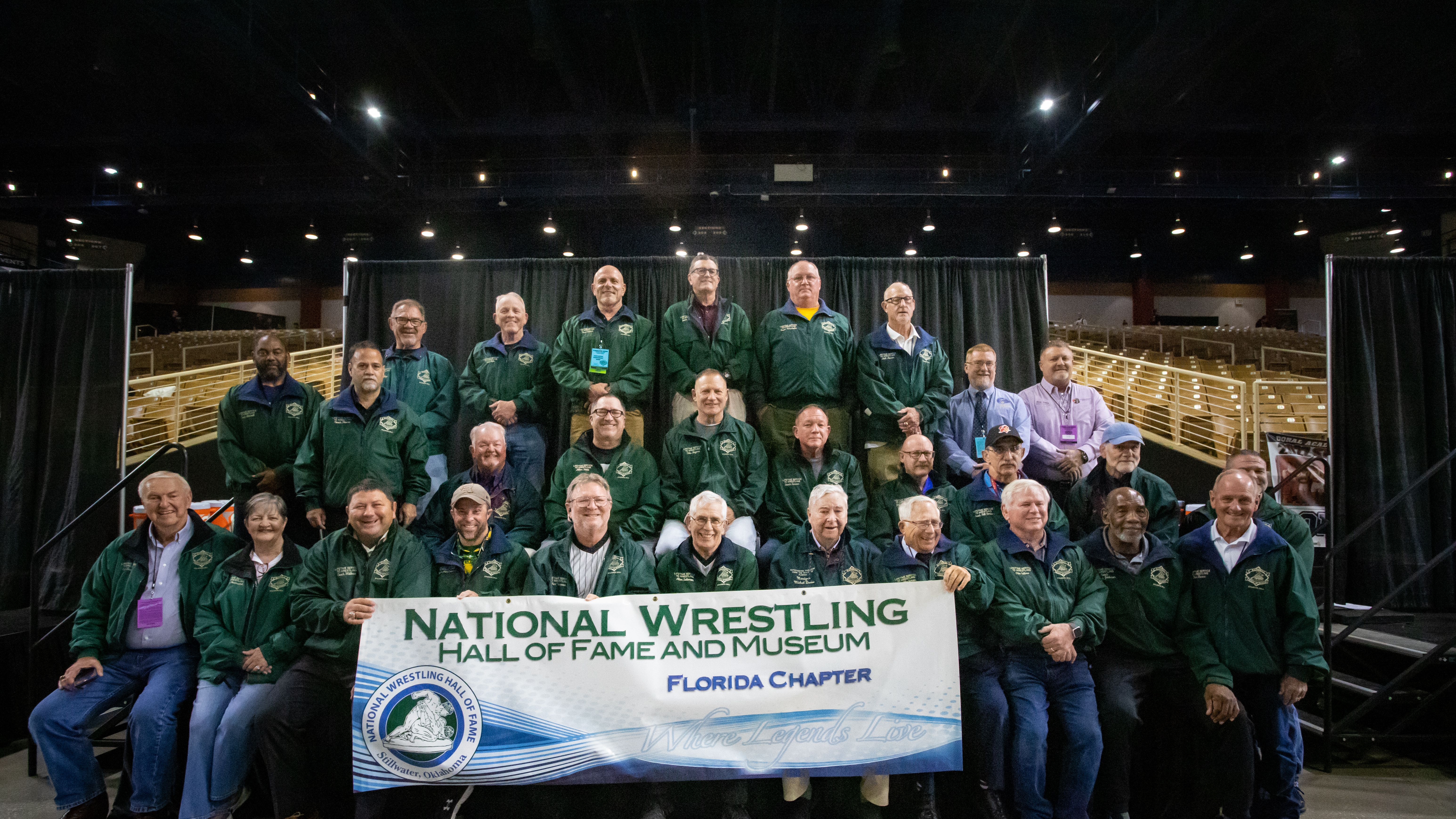 Official State Chapter of the National Wrestling Hall of Fame
---
Introducing the Class of 2023, NWHOF Florida
The main event is set for the 24th annual induction into the Florida Chapter of the National Wrestling Hall of Fame on August 25 and 26.
On Saturday March 4, the Class of 2023 will be introduced at the Florida High School Athletic Association State Championships.
Join us in welcoming Coach Sean Ballard of Palm Bay Magnet School and a Space Coast Sports Hall of Famer, University of Wisconsin coach Chris Bono, South Fork Coach Donald Knauf, Coach Samuel Pruitt, of St. Petersburg High School and Braddock Senior High School, Coach Saul Tejada and Ft Myers coach and official Donald Weekley. These men will receive the Lifetime Service to Wrestling award at the Honors Weekend to be held in Orlando.
The 2023 John Vaughn Award will be presented to Coach Gerald Gergley, who introduced wrestling to the University of Central Florida in 1970.
Congratulations to our Class of 2023, who will be recognized in the National Wrestling Hall of Fame and Museum in Stillwater, Oklahoma.