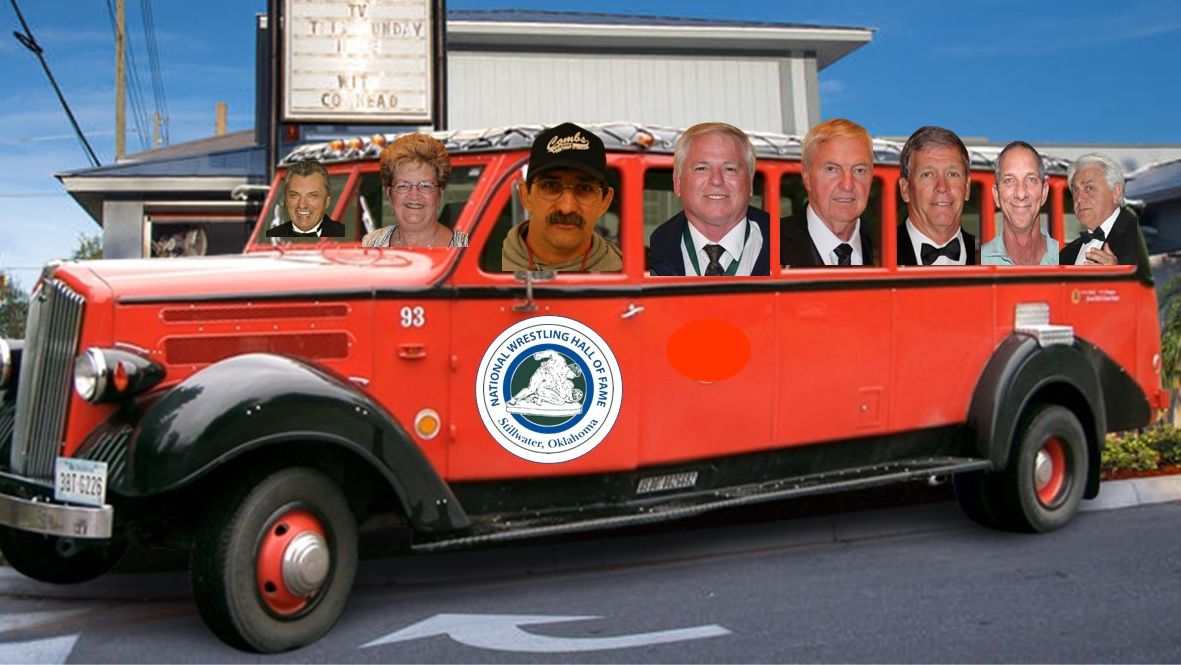 Official State Chapter of the National Wrestling Hall of Fame
---
Florida Chapter Museum's Deep Dive into FHSAA Championship Archives
Museum curator, Pete Collins had some good ideas. He discovered that the Florida High School Athletic Association, (FHSAA), recently archived every state wrestling bracket including the 1964 non sanctioned event. Recognizing the historical significance, Coach Collins kick started an extremely time consuming adventure into generating 267 QR codes for each year and classification ( in Fl classes grew from 1 to 2 in 1978 and the current 3 in 1992). Thanks to the hard work of the FHSAA the Florida Museum will now make these archives accessible to visitors of our traveling display. Old timers will certainly enjoy reliving their past experiences. These records cover 59 years of Florida Championship Wrestling including the state dual tournament brackets beginning in 2018 .
For several years the museum has traveled with a plethora of framed photo memorabilia. This involved a logistical nightmare of packing and unpacking countless pictures to hang on our display grids. Now we transport 8 posters (foam board) consisting of a good portion of our collection. The poster of our program covers comes with QRs that will open an entire program.
The museum is on full display at the FHSAA State Championships and the Honors Weekend. A scaled down version is assembled at our chapter sponsored off season tournament. Most recently it was on loan to the newly created Florida Wrestling Hall of Fame's (FLWHOF.com) inaugural induction in May 2023.
Thanks Pete!