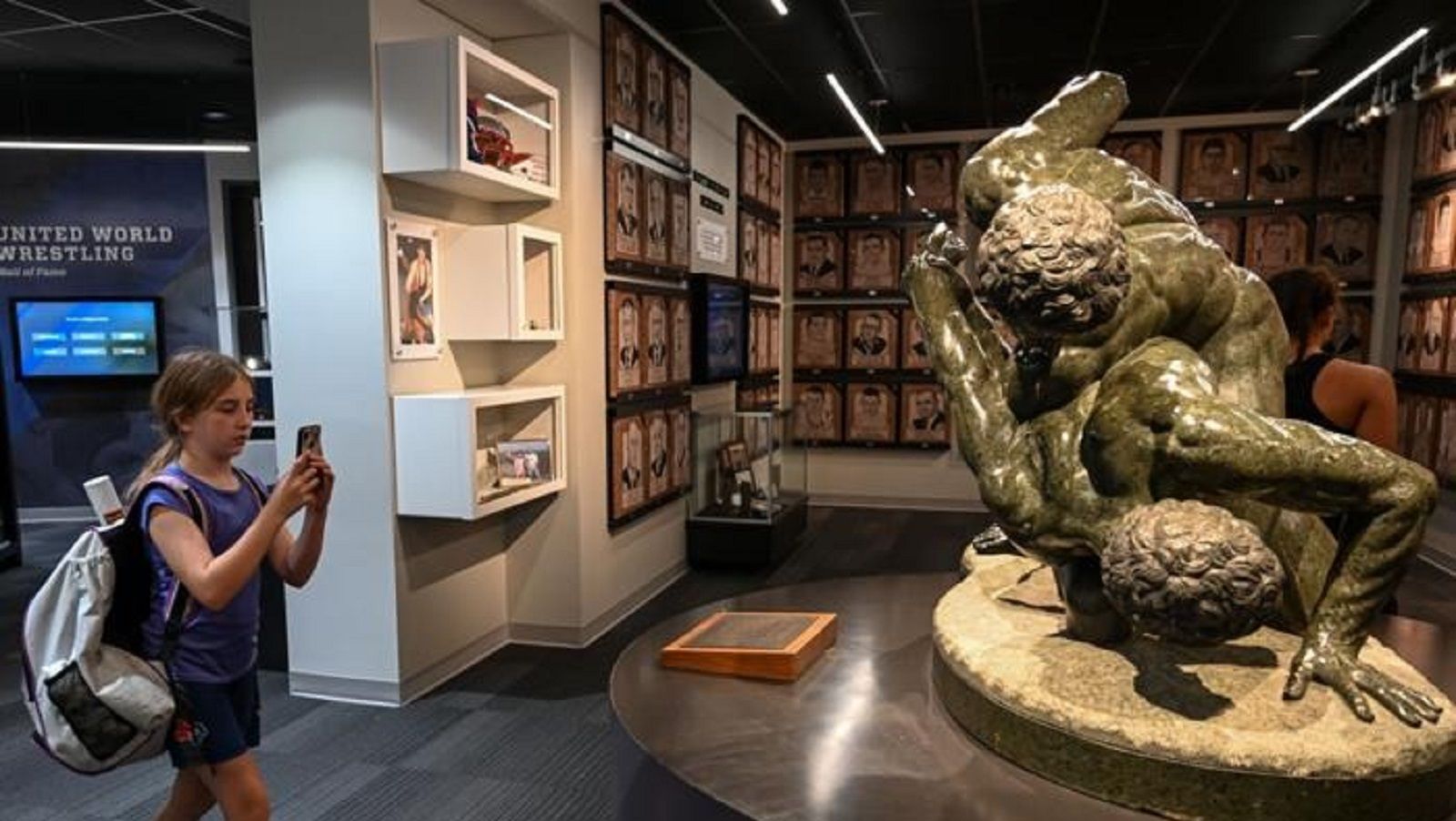 Young Female Wrestlers Enjoy Hall of Fame Visit
By Jason Elmquist
Stillwater News Press
Helen Maroulis believes that among the 200-plus girl wrestlers who have converged on Stillwater this week, at least one of them will be the next great female wrestler for the United States.
Or better yet, a trailblazer just like herself.
Maroulis became the first American to win an Olympic gold medal in women's freestyle at the 2016 Rio Summer Games, but there is another first to be had for women's wrestling in this country – Division I college wrestling.
"I definitely think that with this group of girls, and with the level of women's wrestling right now, the next future Olympic champion – or hopefully a future NCAA Division I champion – are all out there right now," Maroulis said. "That's exciting."
Maroulis is one of five female senior wrestlers serving as clinicians for the first-ever Sunkist Kids Girls Only Camp being hosted at Stillwater High School – including decorated World Team members Maya Nelson, Kayla Miracle, Dom Parrish and Forrest Molinari.
The idea for the camp – which is utilizing the Oklahoma State dorms directly across from Gallagher-Iba Arena – was somebody all too familiar with Stillwater and its role in wrestling.
Two-time national champion Mark Perry Jr., older brother of two-time national champion Chris Perry and son of two-time All-American Mark Perry Sr., is the head coach of the Sunkist Kids Regional Training Center that hosted the camp. He was also the personal coach for Maroulis and Miracle at the 2020 Tokyo Summer Games.
"It's about acceptance, awareness. This is happening," Perry said. "… I really believe women's wrestling will sell very, very well globally if there was awareness and people got to know the athletes."