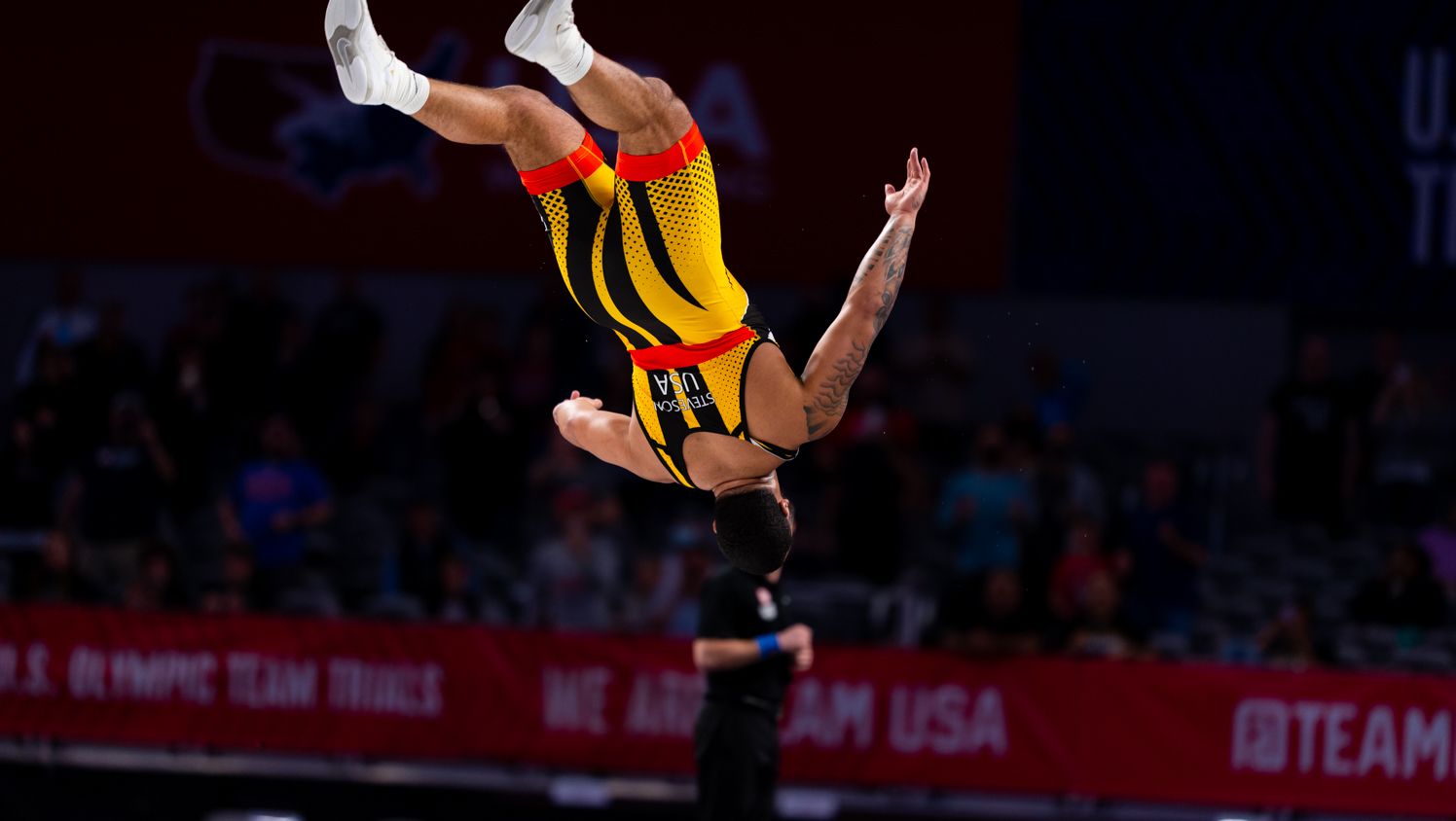 U.S. Olympian Gable Steveson Chases Gold, Pro Wrestling Dreams
By Cliff Brunt
Associated Press
Gable Steveson loves to put on a show -- during and after his biggest matches.
Moments after he won at the U.S. Olympic trials at 125 kilograms to qualify for the Tokyo Games, he was taking down the strap on his singlet when he heard the crowd chanting.
"Backflip! Backflip!"
Steveson had celebrated wins with backflips before -- quite a feat for a man who weighs about 275 pounds. And though he was drained after qualifying for his first Olympics, he couldn't help himself. The man who aspires to be a World Wrestling Entertainment superstar like his mentor, Brock Lesnar, had to deliver.
"So, I just pulled the strap up and I was like, 'Forget it, let's go.'" he said. "I just did the flip, and now everybody requests it everywhere I go. And it's like my trademark. Like, people are waiting for me to do a flip. And who knows when the next one will be."
Steveson, 21, hopes to transfer that swagger into becoming one of wrestling's youngest U.S. Olympic gold medalists. He wants that stage to help launch a career in WWE. Eventually, he hopes to cross over into movies like former WWE star Dwayne 'The Rock' Johnson.
"You can see that when the lights get bright, Gable comes to perform," he said. "And I think that's number one with me. And I think that's what people can expect with me wherever I go."
Steveson's stardom was seemingly planned. His mother named him Gable Dan -- after wrestling icon Dan Gable. Gable was a two-time national champion wrestler at Iowa State and an Olympic gold medalist in 1972.
Our Mission: To honor the sport of wrestling by preserving its history, recognizing extraordinary individual achievements, and inspiring future generations