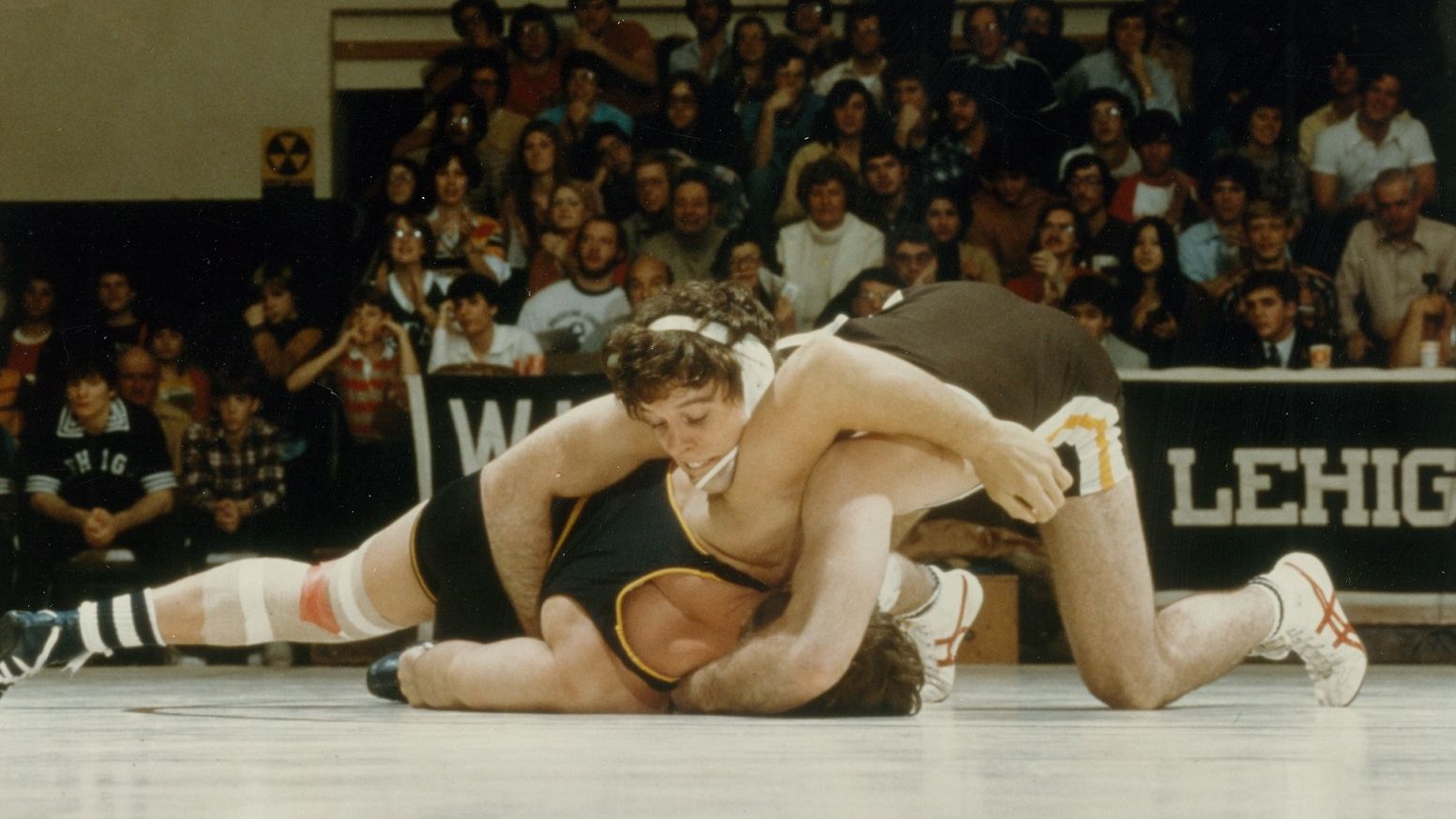 Lehigh Wrestling Great Lieberman Headed To Hall of Fame
By Tom Housenick
The Morning Call
Mark Lieberman, arguably Lehigh's greatest wrestler across all disciplines, earlier this week was among those elected into the National Wrestling Hall of Fame.

The 1979 graduate and Lehigh Athletics Hall of Famer was a two-time undefeated NCAA champion and Lehigh's first four-time EIWA champion. He will be inducted as a Distinguished Member.

Lieberman and the rest of the Class of 2020 will be inducted June 4-5, at the 44th Honors Weekend in Stillwater, Oklahoma.

As a senior, Lieberman pinned 12 of his 16 opponents and won all of the EIWA tournament's major awards: Coaches Trophy (outstanding wrestler), Sheridan Trophy (most falls) and Fletcher Trophy (career team points).

Lieberman was a three-time All-American and NCAA finalist. He was second at 167 pounds in 1977, then won back-to-back titles at 177 in 1978-79. He was 85-6 in his career and still has Lehigh records for single-season falls (16 in 1979), career falls (43) and single-season bonus win percentage (95.2% in 1979).
Our Mission: To honor the sport of wrestling by preserving its history, recognizing extraordinary individual achievements, and inspiring future generations