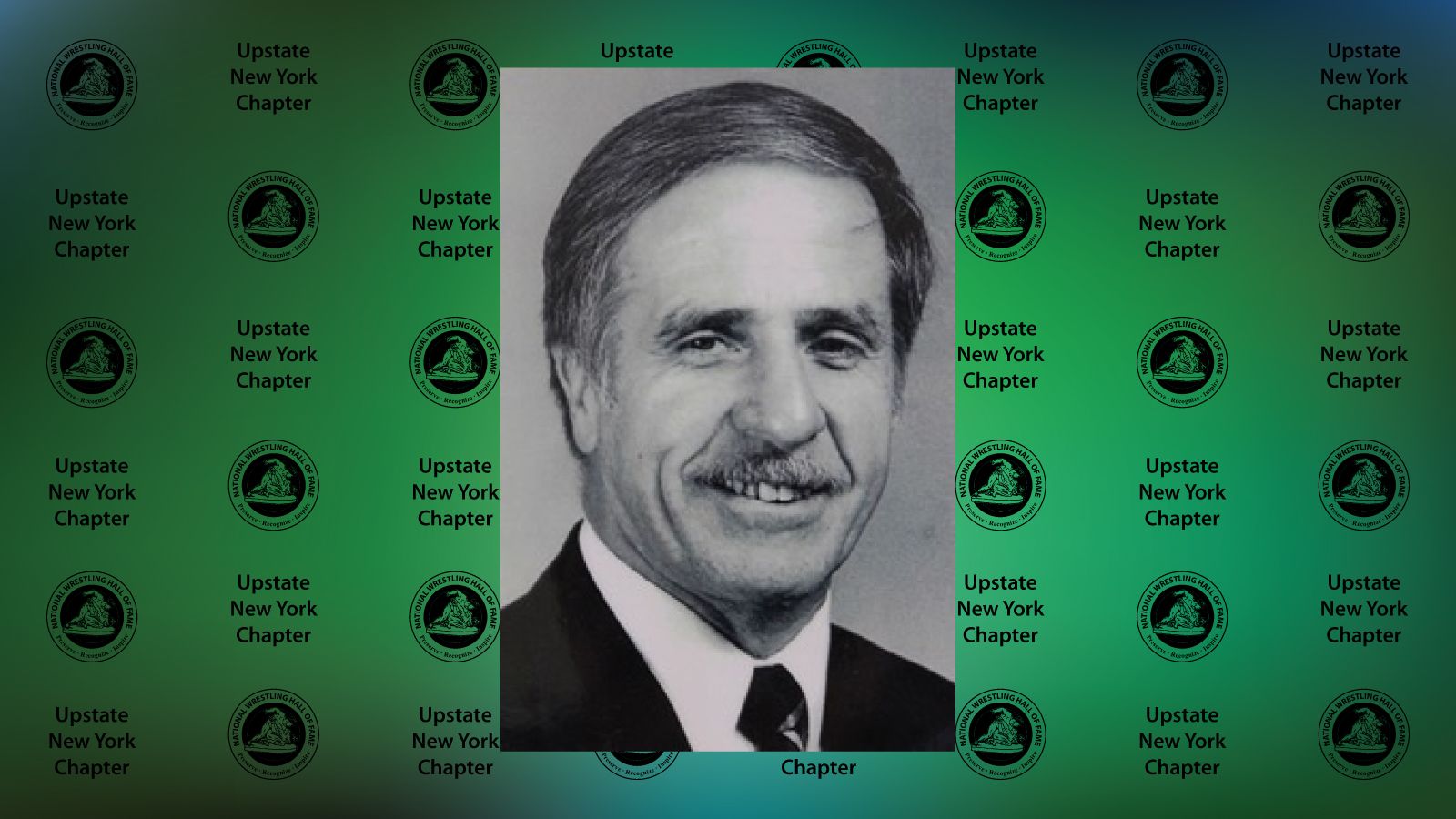 Coach Jim Howard a True Professional and Role Model for Many Athletes
Coach Jim Howard, as he is called by all his past wrestlers, a title that bestows the respect he has gained throughout the years, remembers quite clearly one of the main reasons he made the decision to wrestle at Vestal High School as an 8th grader. It was the promise made by John Pendlebury, his middle school physical education teacher, that if he wrestled he would get a locker in the varsity team room. Thus, began the high school wrestling career of the young Vestal wrestler which would conclude with 2 Section IV titles and many individual championships. The turning point in Howard's high school career occurred after he was soundly beat by Wimpy Rice from Norwich, and he promised to himself this would not happen again. Jim recalls that back in those days the horse-hair mats were tied together and a black rubber cover was placed over them for practice and matches. He indicated that, "you had to be real tough back then because those rubber covers would cause mat burns all over the body." Fortunately, before too long, vinyl covers were developed and the mat burns situation got much better. The Golden Bears' biggest rivals back in the 1950's were Norwich, Elmira, VanHornsville and of course the "Little Red" of Ithaca. Howard was not a one sport athlete at Vestal, he also excelled at cross-country and track and reminisces fondly that his cross-country team was the first Section IV team to win a state championship in the sport.
Following high school Coach Howard decided that Ithaca College was the best fit for him. He had a lot of contact with the Ithaca wrestling scene at the time and enjoyed the competition that it offered. He recalls that during his high school career, he use to hitched-hike from Vestal to Ithaca to work out with the best wrestlers Ithaca had. Furthermore, Ithaca College would allow him to continue to train under the watchful eye of Bill Layton. Howard wrestled his first two years at Ithaca College under the tutelage of Clyde "Whitey" Cole and finished up his career with Herb Broadwell. Jim lived at the number 5 Fire House (free room and board) and vividly recollects that all the stellar athletes at Cornell and Ithaca lived at different Fire Houses throughout the city. If a fire broke out, all the athletes were expected to leave their classes and go fight the fire without exception. He and his roommate, Joe Olszweski, at number 5, enjoyed the life at the fire house but detested the fire training that took place every Sunday at the mouth of Cayuga Lake. However, he does remember the fun he had spraying the Cornell crew team as they returned to the boat house, much to the dismay of the Cornell coach. At Ithaca, Howard was undefeated in dual meets and was a 2-time NCAA All-American – finishing 3rd his junior year and 2nd as a senior. As a senior he almost did not get a chance to participate in the NCAA tourney because it was in Oklahoma and would have been too expensive for the college (the actual ticket for his fare was $ 90.05). However, a large contingent from Ithaca lobbied the University and he was able to gain his runner-up position. While at Ithaca he recalls that he once hitch-hiked from Ithaca to Wilkes College and won the title at the prestigious Wilkes Tournament which was called, in those days, the "Rose Bowl of East Coast Wrestling."
Following college he was drafted and served two years in the demolition division of the U. S. Army which was "no picnic." But he was offered the chance to wrestle on the Army team and an injury prevented him from qualifying for the Olympic Team. He then embarked on a coaching career which included two schools, Windsor High School – 1956 to 1961 and Oswego State where he coached until 1989. His accomplishments at Oswego were many and included Division III Wrestling Coach of the year (1982), SUNYAC Coach of the Year (1987), President of National Wrestling Coaches Association (1985-87), coached 3 Division III National Champions and was inducted into many Hall of Fames. In 1990 he culminated his college career by receiving the SUNY Chancellor's Award for Excellence in Professional Service. It is with great honor and pleasure that we pay special tribute to a true professional and role model for the many athletes that he has had contact with during his illustrious career.
Our Mission: To honor the sport of wrestling by preserving its history, recognizing extraordinary individual achievements, and inspiring future generations