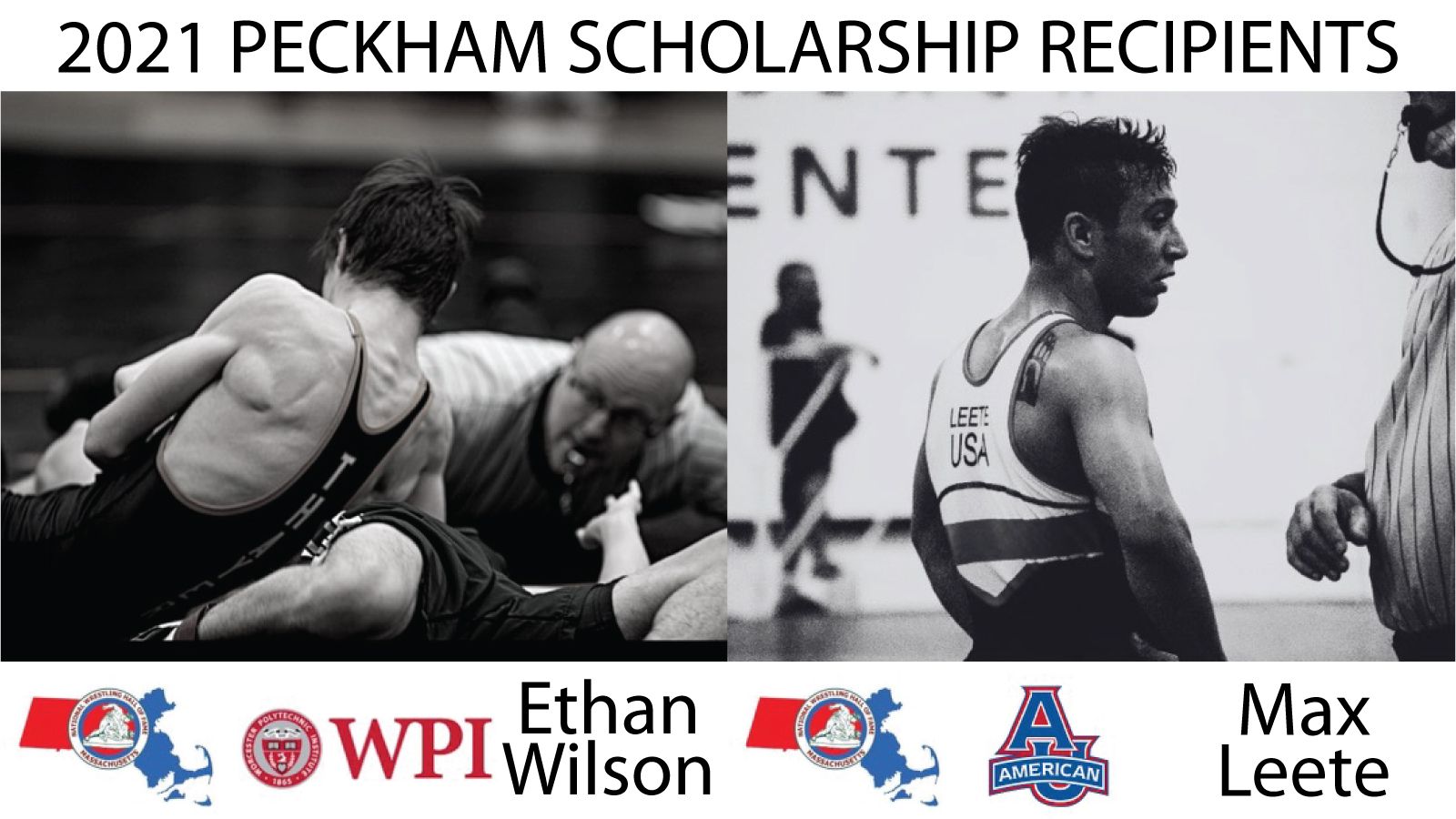 2021 Peckham Scholarship Recipients announced
The Peckham Scholarship Committee for the Massachusetts Chapter of the National Wrestling Hall of Fame is pleased to announce our 2021 recipients, including the Prep School recipient Ethan Wilson (Thayer Academy) and the Public School recipient Max Leete (Danvers High School). Each recipient will receive a $1,500 scholarship.
Wilson will be continuing his education at Worcester Polytechnic Institute where he plans to wrestle for the Engineers.
3x NE place winner, 3x All League, 3x National Prep Qualifier, 3x team captain, and 4x team MVP
Track & Field team captain - pole vault/400M/3000M
Member of Thayer jazz band and voted best instrumentalist
Graduated with High Honors
Did graphic design for the school magazine, voice and for retiring headmaster's and art director's gifts
Leete will be continuing his education at American University and wrestling Division I.
2019 Fargo Greco All-American, 2x New England Champion, 4x Division 2 North, 3x Division 2 State, 3x All-State Champion, and 2x NHSCA All-American
Member of the varsity soccer, football, and wrestling programs
Founder of the Anti-Discrimination Club at Danvers High
Member of Danvers DECA Program
Student Representative for Danvers Public School, School Committee
Both student-athletes are well respected among their peers and by their coaches and teachers. We are proud of them and wish them both well in their future endeavors.